Rules:
The poster must post only one (1) photo and settings. No additional verbiage (other then the rules) is allowed.

Commenters (that's you) must comment and guess how the photo associates with the previous (Tuesday's) photo. The winning guess gets to be the guest photographer for Sunday.


No previous photography experience required. In fact, wanna-be's like us, are encouraged. The only criteria; you must be able to take a photo (any camera will do), email said photo, allow 3C1D to publish said photo and follow the rules...


1 guess only per person. All rules strictly enforced with a paddle (Brandi style)!

Ready Set GO!!!!!!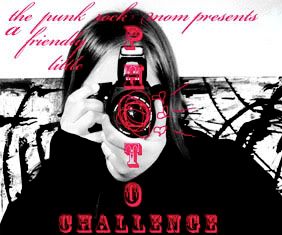 Canon 30D
Canon EF 24-70mm f/2.8 L
Shutter Speed 1/3200
Aperture f/6.3
ISO 100
Aperture Priority
Natural Light